Naad Beach Resort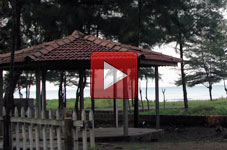 Watch Video »
Set in the lavishly endowed greens of the Konkan, right on the shores of the arabian sea, Naad Beach Resort is the ideal getaway spot for a comfortable beach holiday away from the bustle of the city.
Naad Beach Resort is located in the village of Murud, on India's western coast, in the district of Ratnagiri. Murud is a 5-6 hour journey by road from the cities of Pune and Mumbai.
View Location, Maps and Directions »
City Comforts In The Rural Wild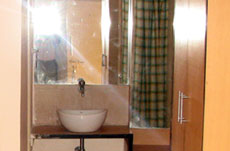 With 12 comfortable cottages only 25 feet away from the beach, Naad is the ideal blend of the famed coastal wilderness of the Konkan, the idyllic peacefulness of rural Maharashtra and the modern comforts of the urban lifestyle.
The resort is set amidst lush coconut plantations - a soothing rush of green that opens out onto our warm, clean, crowd-free sandy beaches.
Our cottages are clean and comfortable, with cozy beds, ceiling fans and fully equipped modern bathrooms. In an effort to be in tune with Murud's rural way of life, the cottages have been deliberately designed to be simple, without the jarring extravagance of the city.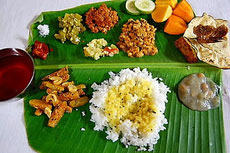 The Konkan is known for its traditional cuisine. Our cooks are all local and have been eating and cooking this scrumptious fare all their lives!
Whet your appetites for mouth-watering Solkadhi, Dalimbi Bhat, Thalipith, Modaks and more. And, of course, lots and lots of irresistable fish - fresh from the sea, together with Bhakri and Bhat!
The Perfect Holiday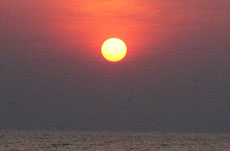 Watch the breathtaking sunsets on the beaches, swim in the calm, warm seas with Dolphins for company. Go hiking in the forest or paragliding in the skies. Marvel at the beautiful temples, the old Harnai Fort, hot water springs, ancient caves - we have something for everybody!